Black Aces (AUS) – Anywhere But Here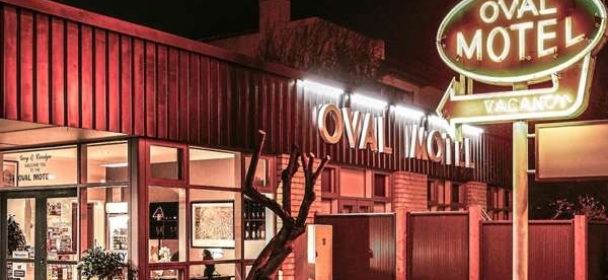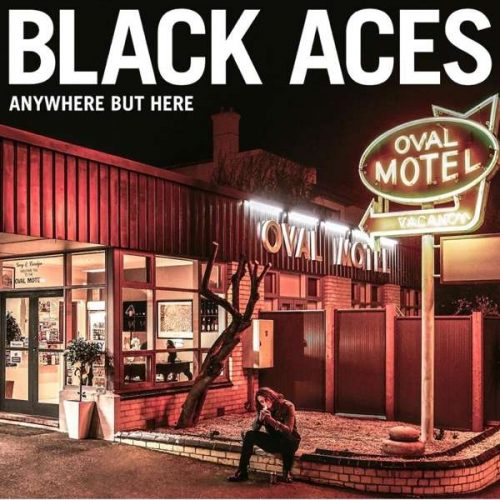 Black Aces stammen aus Australien, legen mit "Anywhere But Here" ihr drittes Album vor und spielen bluesigen Rock & Roll im Stil von AC/DC und Airbourne. Eigentlich könnte man hier schon fast aufhören zu schreiben, denn die Black Aces haben das Rad nicht neu erfunden, kupfern schamlos ab und rocken sich durch die 11 Songs. Doch man würde der Band damit in keiner Weise gerecht werden.
Die Black Aces klingen wie eine räudige Mischung aus den bereits genannten Bands, haben aber auch Rose Tattoo und The Angels in ihrer Jugend ausgiebig studiert. Knochentrockene Produktion, typische Gitarrensounds, treibende Drums und oben drauf eine Reibeisenstimme, sind die Zutaten für eine heiße Rock & Roll Party Australian Style. Wo so manch andere Band des Genres im Songwriting kläglich versagt und selbst Airbourne, die bekanntlich als der heißeste Export nach AC/DC gelten, einige schwache Songs in ihrer Vita vorzuweisen haben, können die aus Victoria stammenden Black Aces ein fettes Pfund auffahren. Die Band hat mit "Anywhere But Here" weder die Musik neu erfunden, noch dem Rock & Roll eine neue Facette abgewinnen können. Doch sie klingen authentisch, ehrlich und schieben den Staub aus Australiens Büschen vor sich her, was für eine gepflegte Party ausreichend ist. Vor allem, wenn, wie in diesem Fall, auch die Songs überzeugen können.
Fazit: Aufdrehen, Spaß haben.
Show You How To Rock
Anywhere But Here
Down
Better Off Head
Where You Love from
Cut Me loose
Good Woman (Gone Bad)
Run For Your Life
Short Changed
Show Me Your Love
We Came For Rock 'n' Roll
Label: Off Yer Rocka
VÖ: 17.11.2017
Laufzeit: 39:23 Min.
Herkunft: Australien
Stil: Hardrock
Webseite: http://www.blackacesrock.com/
Ähnliche Artikel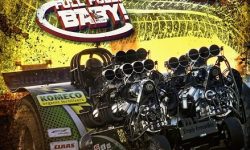 Die V8 WANKERS aus Offenbach melden sich mit Album Numero 9 zurück und tun das, was sie am besten können:
Weiterlesen