Angel Martyr (It) – Black Book: Chapter One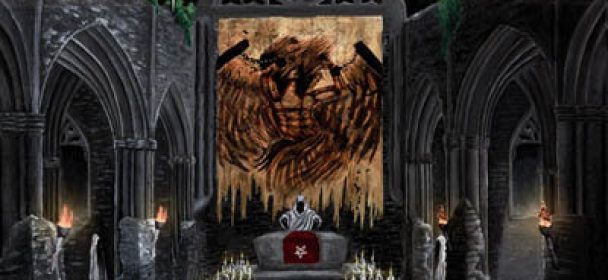 Die seit 2006 existierende italienische Heavy Metal Band Angel Martyr legt mit "Black Book: Chapter One" ein mehr als nur gelungenes Debüt vor. Kreuz und quer durch sämtliche Bandgefilde der NWOBHM wildernd, wird gutes und eingängiges Songmaterial präsentiert, welches irgendwie Melodien all´ unserer Helden vereint, ohne sie dreist zu kopieren. Der einzige Haken an der eigentlich guten Geschichte ist, dass die Band dadurch keine eigene Linie präsentieren kann und nur durch den sehr guten Gesang eine eigene Duftmarke setzt. Sänger Tiziano Hammerhead Sbaragli singt übrigens auch noch bei Etrusgrave.
Fazit: Traditioneller, epischer Heavy Metal der nicht nur auf die Bremse tritt und sehr oft nach Manilla Road, Savage Grace oder frühe Maiden klingt, aber durch die gesangliche Darbietung von Kopiervorwürfen ablenkt. Das Album hat eine Menge Höhepunkte und lebt von der Spielfreude sowie dem könnenden Umgang mit den Instrumenten. Mich persönlich stört etwas die zahnlose Produktion, andere sprechen dabei gern von warmen Sounds… Aber für ein Debütalbum ist das insgesamt sehr gut ausgefallen und Freunde genannter Bands müssen Angel Martyr unbedingt in Ihre private Rotation aufnehmen!
Tracklist:
Obsequies
They… Among Us
Victims
Eric The Conqueror
Midnight Traveller
Turn On The Fire
Pirate Song
On The Divine Battlefield
Angel Martyr
Line-Up:
Tiziano Sbaragli – Gesang, Gitarre
Dario Rosteni – Bass
Francesco Taddei – Schlagzeug
Label: Iron Shield Records
VÖ: 17.03.2017
Spielzeit: 58:04 Min.
Herkunft: Italien
Stil: Heavy Metal, NWOBHM
Website:
https://www.facebook.com/ANGEL-MARTYR-558229684208440/
Ähnliche Artikel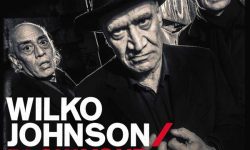 "Ich sollte eigentlich tot sein"' 2012 wurde bei der aus dem englischen Canvey Island stammenden Gitarrenlegende Wilko Johnson von der
Weiterlesen