AORLHAC – "L'esprit des vents"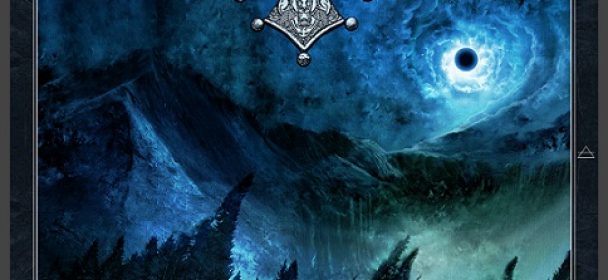 AORLHAC – "L'esprit des vents"
Label: Les Acteurs de l'Ombre Productions
Laufzeit: 57:52 min
VÖ: 09.03.2018
Genre: Black Metal full of melody, emotionality, epic and story
At the end there is an English translation.
Meine Freunde von Les Acteurs de l'Ombre Productions lassen mich nicht im Stich: Mit AORLHAC und ihrem Epos "L'esprit des vents" bleiben sie ihrer Ideologie und ihrem Ethos treu und veröffentlichen hochwertige Musik voller Gefühl, Enthusiasmus und Intelligenz. Und nein, das schließt sich nicht aus.
Nach nunmehr acht Jahren vollenden AORLHAC mit "L'esprit des vents" eine Trilogie, die sich inhaltlich aus der Tradition ihrer Heimat Okzitanien speist und neben aller Musik für Freunde alter Geschichte, Geschichten, Mythen und Erinnerungen ein reichhaltiges Betätigungsfeld bietet. Es geht etwa um den Räuber Antoine-Victor Mornac, den Banditen Louis Mandrin, eine Reihe von Aufständen gegen Steuern und einen berüchtigten weiblichen Dämon.
Die Instrumente machen viel, sehr viel. Die Gitarren rasen, die flirrenden Riffs wälzen sich wie ein unaufhörlicher reißender Strom durch die Lieder, in Wogen und Wellen türmen sich sich auf als Tsunami hohe Soundwand, nie versiegend, kompakt, und wechseln dabei zwischen harschen, lebensfeindlichen Teilen und melodischen Linien voller verzweifelter Anmut und weltentiefer Melancholie. Immer wieder erheben sie sich auch zu stimmungsvollen Soli voller Wehmut und Trauer. Ebenso rasend gebärdet sich das Schlagzeug, das in seiner Breite und Völle nicht nur für den Hyperspeed in Rhythmus und Takt sorgt, sondern als eigenständiges Instrument agiert, das vielschichtig, hochagil und manisch die Lieder füllt und und Hörer mit Breaks im Sekundentakt regelrecht überflutet. Der Gesang agiert zumeist als heiser-manisches Schreien, fordernd, beschwörend, ab und an gedoppelt oder sakral mehrstimmig unterstützt. Zur Stimmung passt wunderbar die französische Sprache, welche die Musik nicht nur tief in die Geschichte einfügt, sondern auch eine musikalische wie emotionale Einzigartigkeit evoziert.
Die Produktion führt das alles zu einem harmonischen Ganzen zusammen. Es ist ein großer Verdienst, diesen musikalischen Sturm trotz all seiner Raserei und Vielschichtigkeit gut zu differenzieren und Gitarren, Bass, Schlagzeug und Gesang jeweils eigene Räume zu erschaffen, in denen sie sich frei und innovativ entfalten können und dennoch gleichberechtigt nebeneinander stehen. Als Hörer fühlt man sich glücklicherweise nie überfordert oder erschlagen von all dem, was da in den Stücken an allen Ecken und Enden passiert.
In den Liedern fühlt man die Wildheit und die Wut, die längst im Nebel versunkene Vergangenheit, die Zeiten voller archaischer Bräuche, frostklirrender Nächte, dunkler Mythen, Angst, Schmerzen, von stinkenden Öllampen kaum erleuchteter, vom harten Leben gegerbter Gesichter, auf denen sich die Mühsal der Existenz spiegelt. Sie wechsen zwischen eher wütenden und gnadenlos brutalen Stücken ("Aldérica:", "L'ora es venguda") und solchen ("La révolte des tuchins", "Infâme Saurimonde", "Ode à la croix cléchée", "La procession des trépassés","Une vie de reclus"), die in Teilen weit hineinreichen in die Gefilde von Pagan und Folk, und das passt großartig zur Stimmung der Lieder, da zudem jegliche Schunkelklischees weit umschifft werden. Willkommene Abwechslung sind die ab und an eingestreuten gebremsten und schwer stampfenden Teile ("Mandrin, l'enfant perdu","La révolte des tuchins", "Infâme Saurimonde"), in denen dieser Ozean des Wahnsinns und Getrümmers wohltuend aufgebrochen wird. Dies verschafft den Liedern fesselnde Dynamik und uns Hörern Momente des Verschnaufens und der Einkehr verschaffen. Und das braucht es auch, um nicht erschlagen zu werden von diesem Gebirgsmassiv aus Tönen, Gewalt und zornerfüllter Hetzerei.
Fazit: AORLHAC erschaffen mit ihrem neuen Werk "L'esprit des vents" Black Metal voller Melodie, Emotionalität, Epik und Geschichte. Sie führen damit eindrucksvoll ihre eigene Geschichte weiter und arbeiten voller Inbrunst am eigenen Denkmal. Das hier sollte nicht nur für Fans von Tsjuder, Taake, Kampfar, Nagelfar, Windir, Helrunar und ähnlichen Truppen eine Offenbarung sein!
Genre: Black Metal full of melody, emotionality, epic and story
My friends of Les Acteurs de l 'Ombre Productions will not let me down: With AORLHAC and their epic "L'esprit des vents" they remain true to their ideology and ethos and publish quality music full of emotion, enthusiasm and intelligence. And no, that does not exclude.
After eight years now AORLHAC completes with "L'esprit des vents" a trilogy that draws on the content of the tradition of its native Occitania and offers a rich field of activity alongside all music for friends of old history, stories, myths and memories.  It includes the robber Antoine-Victor Mornac, the bandit Louis Mandrin, a series of anti-tax rebellions and a notorious female demon.
The instruments do a lot. The guitars are racing, the shimmering riffs are rolling like an incessant torrent through the songs, in tides and waves pile up as a tsunami high sound wall, never sagging, compact, alternating between harsh, life-hostile parts and melodic lines full of desperate grace and world-deep melancholy. Again and again they rise to atmospheric solos full of melancholy and sadness. The drums, which in their breadth and fullness not only provide for the hyperspeed in rhythm and tact, but also act as an independent instrument that fills the songs in a multi-faceted, highly agile and manic way, and literally flooded listeners with breaks every second. The vocals usually act as hoarse-manic cries, demanding, conjuring, occasionally doubled or sacral polyphonically supported. The French language fits perfectly with the mood, which not only adds music deeply to the story, but also evokes a musical and emotional uniqueness.
The production merges everything into a harmonious whole. It is a great merit to differentiate this musical storm well in spite of all its frenzy and complexity and to create guitars, bass, drums and vocals each their own spaces in which they can develop freely and innovatively and still stand side by side with equal rights. Fortunately, as a listener, you never feel overwhelmed by everything that happens in every detail of the pieces.
In the songs one feels the wildness and the rage, the past, which has long sunk in the fog, the times full of archaic customs, frostbending nights, dark myths, fear, pain, faces scarcely enlightened by stinking oil lamps and tanned by hard life, on which the Meassure of existence reflects. They alternate between rather angry and mercilessly brutal pieces ("Aldérica:", "L'ora es venguda") and such ("La révolte des Tuchins", "Infâme Saurimonde", "Ode à la croix cléchée", "La procession des trépassés "," Une vie de reclus "), which in parts extend far into the realms of Pagan and Folk, and this fits in well with the mood of the songs, as well as any Schunkel clichés are widely bypassed. A welcome change is the occasional braked and hard-pounding parts ("Mandrin, l'enfant perdu", "La révolte des Tuchins", "Infâme Saurimonde"), in which this ocean of madness and pollution is soothingly broken up. This gives the songs compelling dynamics and gives us listeners moments of breather and contemplation. And that is urgently needed, so as not to be killed by this mountain range of sounds, violence and infuriated ranting.
Conclusion: AORLHAC create with their new work "L'esprit des vents" Black Metal full of melody, emotionality, epic and history. They thus continue their own story impressively and work full of fervor on their own monument. This should be a revelation not only for fans of Tsjuder, Taake, Kampfar, Nagelfar, Windir, Helrunar and similar troops!
Tracklist
1. Aldérica: (4:49)
2. La révolte des tuchins (6:20)
3. Infâme Saurimonde (8:43)
4. Ode à la croix cléchée (4:33)
5. 1802-1869 | Les méfaits de Mornac (6:51)
6. Mandrin, l'enfant perdu (5:16)
7. La procession des trépassés (6:50)
8. Une vie de reclus (quand les remparts ne protègent plus) (6:05)
9. L'ora es venguda (6:40)
10. L'esprit des vents (1:45)
Ähnliche Artikel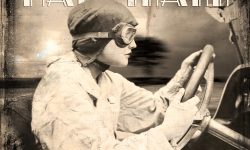 Vielen ist Oliver Hartmann von Avantasia bekannt doch das der Gitarrist, Sänger, Songwriter und Produzent auch mit Hartmann seine eigene
Weiterlesen