Babylon A.D. (USA) – Revelation Highway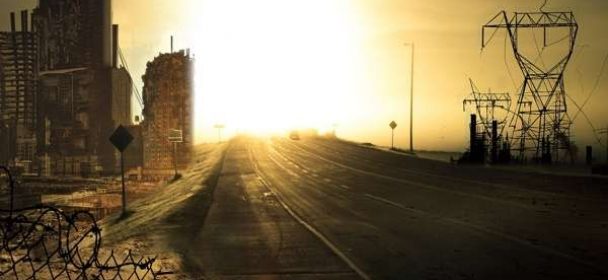 Die alte L.A.-Szene der achtziger Jahre hat ja schon lange bei Frontiers Records ein gepflegtes Zuhause gefunden und so mancher schon lange vergessene Name tauchte bei den Italienern wieder aus der Versenkung auf. Auch die Glam-Rocker, die mit "Bang Go The Bells" 1989 und "Kid Goes Wild" 1990 zwei veritable Hits hatten, sind nun aus den Tiefen des Vergessens wieder aufgetaucht.
Doch was kann die Band nun immerhin fast dreissig Jahre später noch? Erstaunlicherweise scheint die Band um Sänger Derek Davis, die im Übrigen noch immer in der Ur-Formation zusammen ist, einen zweiten Frühling zu erleben, denn die Songs strotzen vor Kraft und selbst an Intelligenz mangelt es nicht. Das will nach 30 Jahren etwas heißen, denn Babylon A.D. feiern mit diesem Album auch ihr Jubiläum. Von Altersmüdigkeit keine Spur, rocken sich die Boys durch die 10 Songs als wäre die Zeit dieser Sounds nicht längst vergangen und klingen dabei frisch und voller Ideen. Neue Impulse vermögen sie zwar auch nicht zu setzen, doch das Ergebnis ist einfach nur stark und zeigt die Hingabe zur eigenen Musik. Ein Album, das verdammt viel Spaß macht und man auch in 20 Jahren immer wieder aus dem Schrank ziehen wird.
Fazit: Respekt und Chapeau vor dieser Leistung.
Crash And Burn
Fool On Fire
One Million Miles
Tears
She Likes To Give It
Rags To Riches
Last Time For Love
I'm No Good For You
Saturday Night
Don't Tell Me Tonight
Label: Frontiers Records
VÖ: 10.11.2017
Laufzeit: 42:58 Min.
Herkunft: USA
Stil: Hardrock
Webseite: http://www.babylonad.com/
Ähnliche Artikel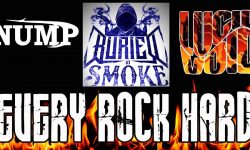 Wer es an diesem Wochenende nicht nach Balingen geschafft hat, sollte sich heute Abend ins Aschaffenburger Colos-Saal bewegen, dort boxt
Weiterlesen